Happening tomorrow, May 8, 2019, is the Intel Industrial Solution Builders @ SEMICON. This is an exciting event for industrial leaders as the importance of advanced Industrial IoT solutions will be discussed by Intel experts.
Here are the important details that you need to know:
Date: May 8, 2019
Time: 7:45 AM – 5:00 PM
Location: MySpace 1, Level 3, MITEC, Kuala Lumpur, Malaysia
Since there will be limited seats available, participants are encouraged to register in advance. If you haven't done so, just click this link to register for the event.
Agenda
The event will be graced by guest speakers across Asia where they will share insights on industry pain points in different industry segments including Smart Grid Utilities, Oil & Gas, Water Utilities, Manufacturing, and Logistics & Asset Management.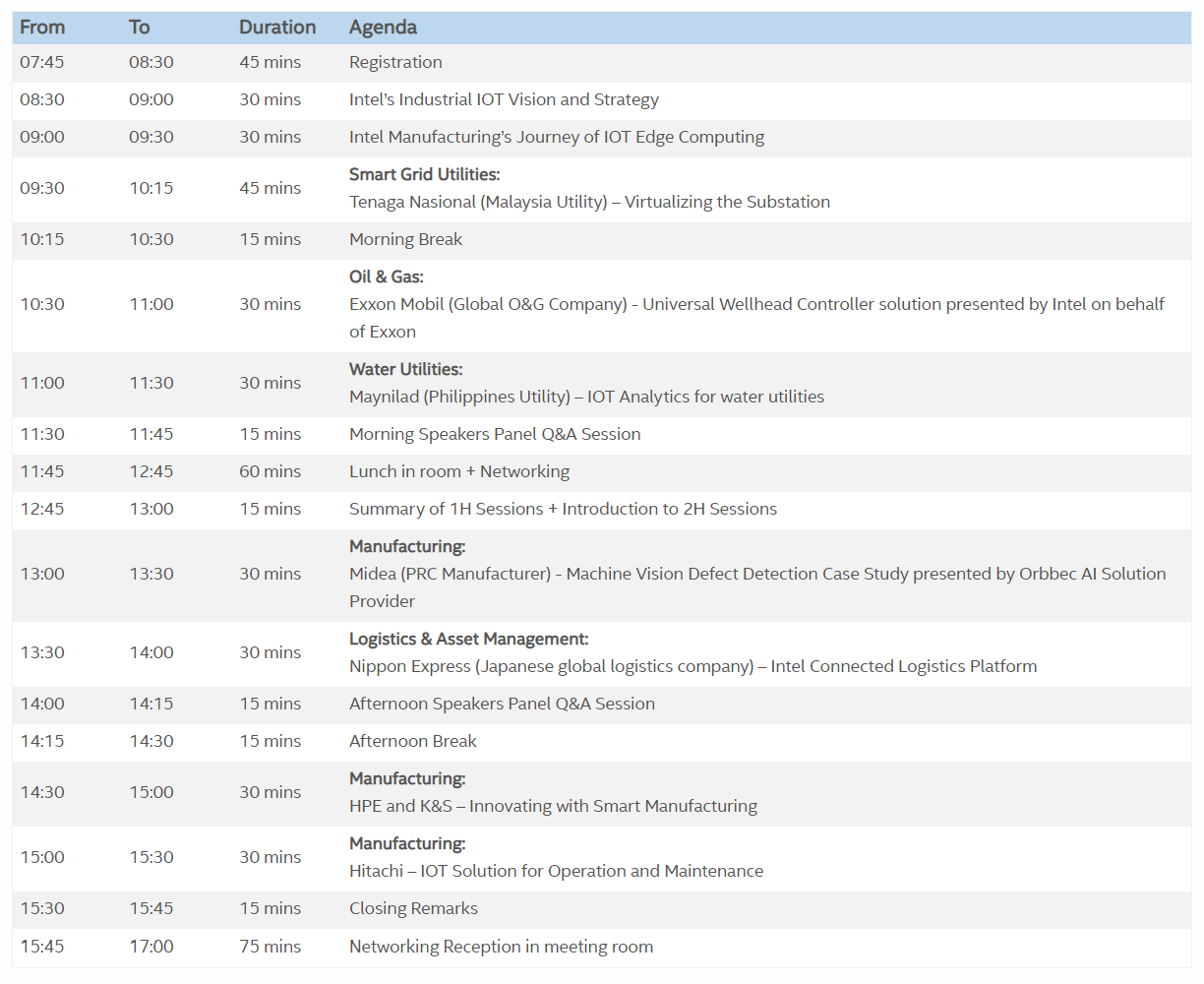 Advanced Processes will be there!
As a performance improvement business, we don't miss important events like this, as much as possible, because we believe that there is always a better way. And this is a great opportunity to learn and exchange business ideas with other industry experts.
Get in touch with us if you want to meet us there and discuss how we can help your business grow!