Most of the people today depend on technology. It became part of our daily lives. As consumers, we get excited about what new innovations will emerge and how will they disrupt the market. But for businesses, technological advancements mean new challenges, especially for small business owners.
How much will it cost?
Do we have the skills to embrace the new technology?
Are there any risks?
These are probably the questions that most business owners need to be answered when they face the challenge of implementing new technology for their business. If you find yourself in this situation, make sure you don't miss the Digital Thailand Big Bang 2018.
What is Digital Thailand Big Bang?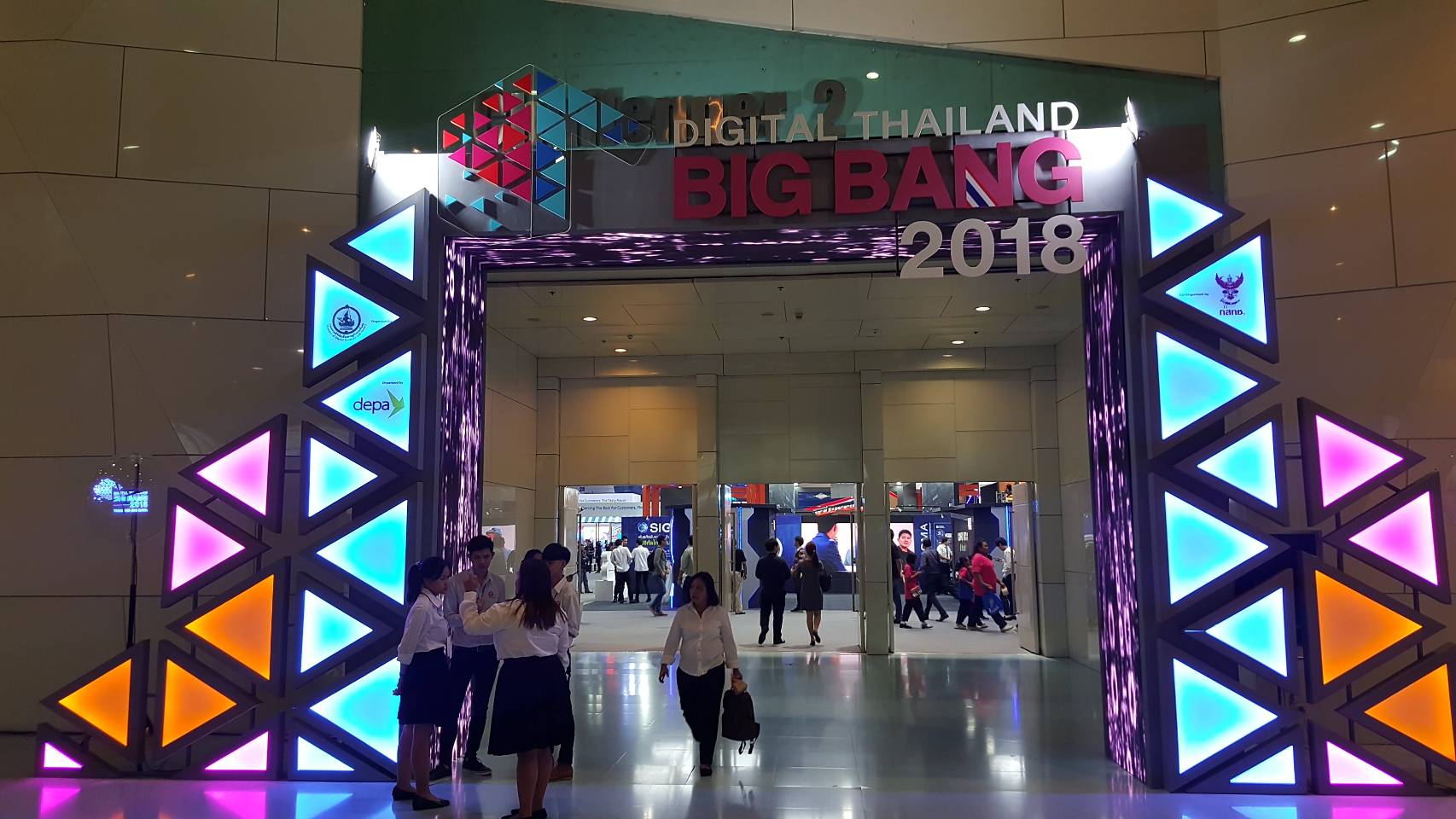 Digital Thailand Big Bang began with the idea of "Thailand BIG DATA – when the world is open, we evolve and progress." They believe that the key to transformation is to educate the Thais as digital transformation continues to progress.
According to the World Bank Group Report 2017, Thailand ranked 46th out of 190 nations in the "Ease of Doing Business" rankings. In order to unleash its economic potential and be globally competitive, Thailand needs to keep up with the latest technology trends and adopt digital transformation.
The Biggest Digital Exhibition of Southeast Asia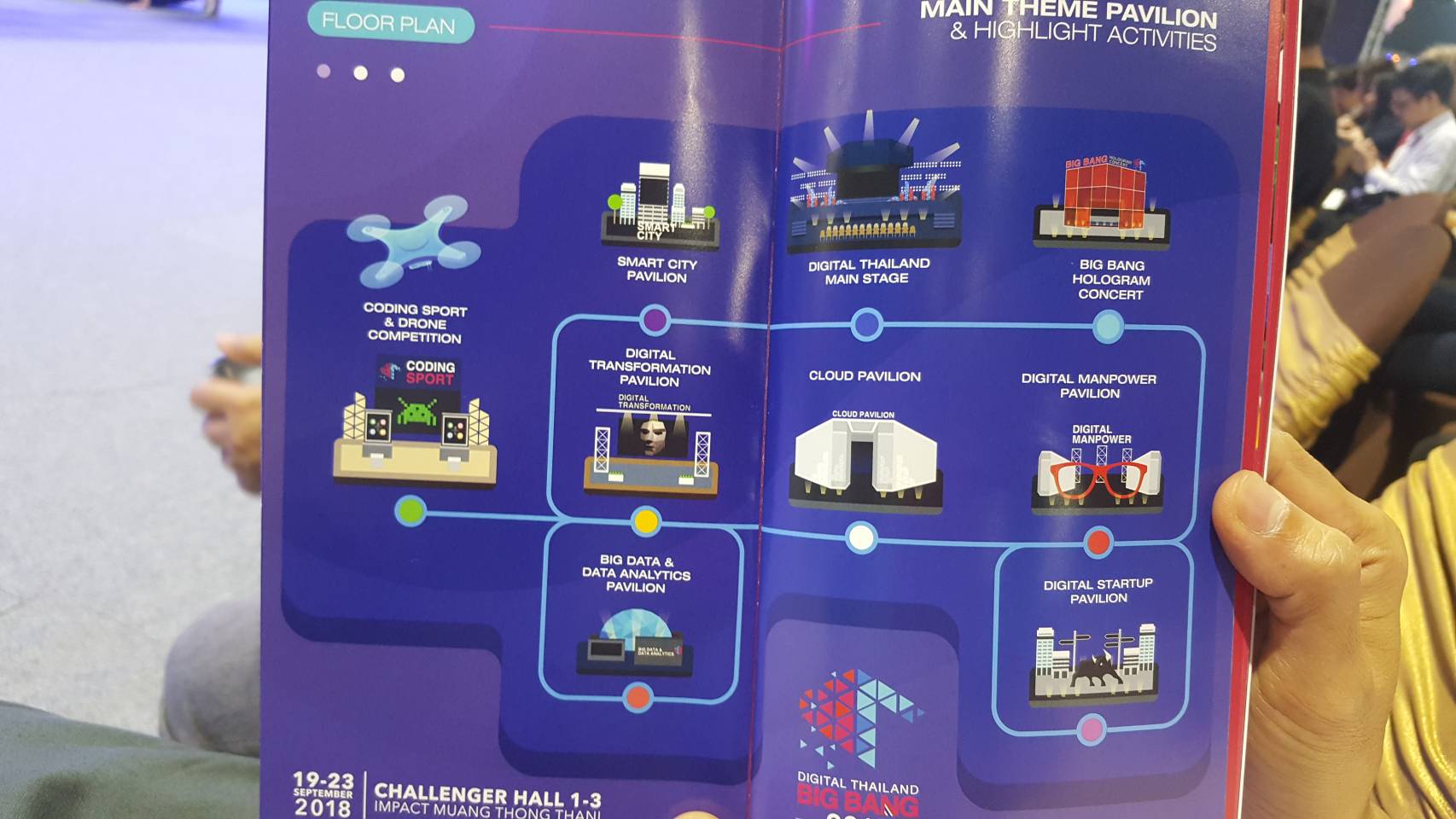 There are many departments from government and private sectors both in Thailand and abroad. As you can see in the diagram above, it is divided into different departments such as the following:
Digital Transformation Pavilion
Big Data and Analytics Pavilion
Digital Startup Pavilion
Cloud Pavilion
Digital Manpower Pavilion
Smart City Pavilion
Their international network includes other countries like:
Austria
Australia
Bahrain
China
Denmark
Estonia
Germany
India
Indonesia
Israel
Italy
Japan
Jordan
Laos
Latvia
Malaysia
Philippines
Poland
Singapore
South Korea
Sweden
Turkey
United Kingdom
The United States of America
Vietnam
Seminar Agenda
There are different seminar programs for the Big Bang Stage, Activity Stage, and Workshop.
Big Bang Stage
September 19 – "Big Data for Digital Thailand" and "Digital Money & Digital Payment"
September 20 – "Big Data for Digital Economy"
September 21 – "Digital Infrastructure" and "Digital Manpower for Data Era"
September 22 – "Big Data for Digital Thailand and Smart City" and "Big Data for Everyone"
September 23 – "Big Data & Digital Media"
Activity Stage
September 20 – "How Technology is Solving National "Rice Bowl" issues across ASEAN," "The State of Big Data in Thailand: Analysis and Forecast Big Data: Big Revolution for Thailand," "GEN ASIA Conference Opening Ceremony" and more
September 21 – "Message from the Sky" and " Innovation and Drone Competition Award"
September 22 – "Creative Business Cup (CBC) Thailand Competition 2018" and "Digital consciousness"
September 23 – "Digital Innovation in Food Business (IFB) Competition by GEN" and "Innovation and Drone Competition Award"
Visit this link to view the full seminar agenda.
Meet Us Here
Advanced Processes believes that it is crucial to embrace the emerging new technologies that's why we make sure that we don't miss this exciting event. We also believe that in order for businesses like you to grow, you should be in the know of the latest technology trends and evaluate how it can benefit your business.
If you would like to meet us and discuss the future of your business, let us know and we will get in touch with you.